Well, technically, we are having a PHOTOpawDAY Dec. 12, but this is the last PHOTOfunDAY for us humans!
Here is the info: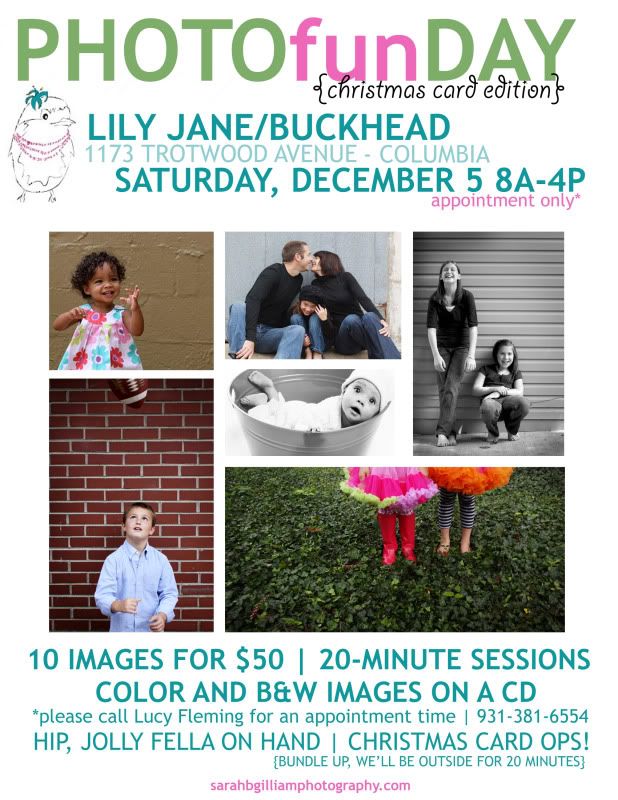 You can also contact Lucy Fleming at llfleming@hotmail.com (or call Lily Jane @ 931.381.6554)

And, here is a preview for the PHOTOpawDAY if you and your furry friends are interested!



Click here for a look at past PHOTOfunDAYs!