Alright PHOTOfunDAY fans!!!!!!!!!!!!

GOOD GRIEF! and THANK YOU!!!!!!!!!!!!!!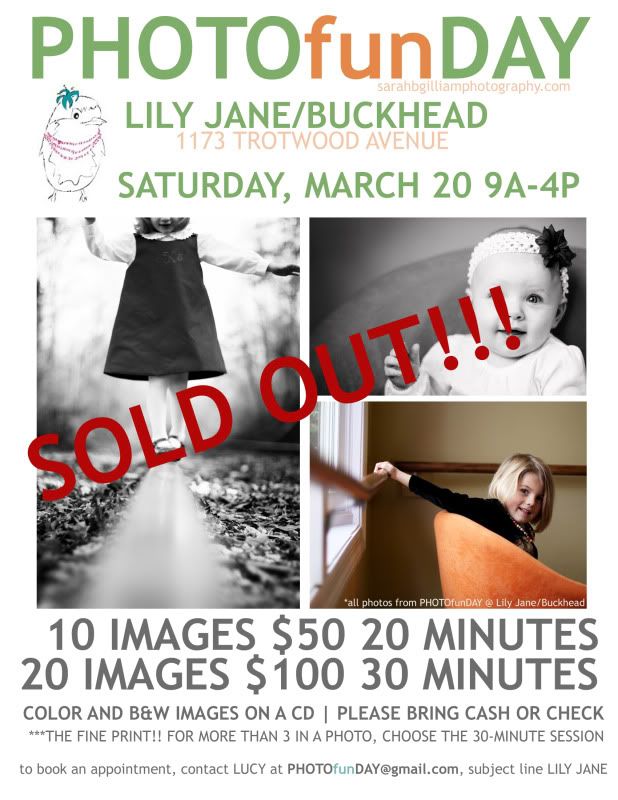 We are considering adding Sunday, so stay tuned for an update here and on my facebook fan page.


If you are 2 for 2 on not getting a chance to sign up for PHOTOfunDAY, RELAX! We're already
working on the details for APRIL! Whoo Hooooooo!