So, today was pretty much awesome.
Let's just gather our thoughts.
I love photography.
I love bluegrass music.

Now:

Let me give you my little back story on these guys. My husband and I went to a taping of one of our favorite NPR shows, and as the house band began to play we were FLOORED by this fantastic bluegrass band, The Farewell Drifters.
We immediately bought their album followed by copious amounts of blog comments and facebook stalking by yours truly. Tonight, I assured Dean, the bassist that I was in fact invited to shoot at the Bluegrass Underground in McMinnville and had not followed them there............... I swear.



Oh, yeah- wondering what's up with the venue. Yes, it is in a cave. WHAT!!!

The Farewell Drifters ROCKED it and I couldn't help but act like a star struck fan and sing along (especially to Windy City).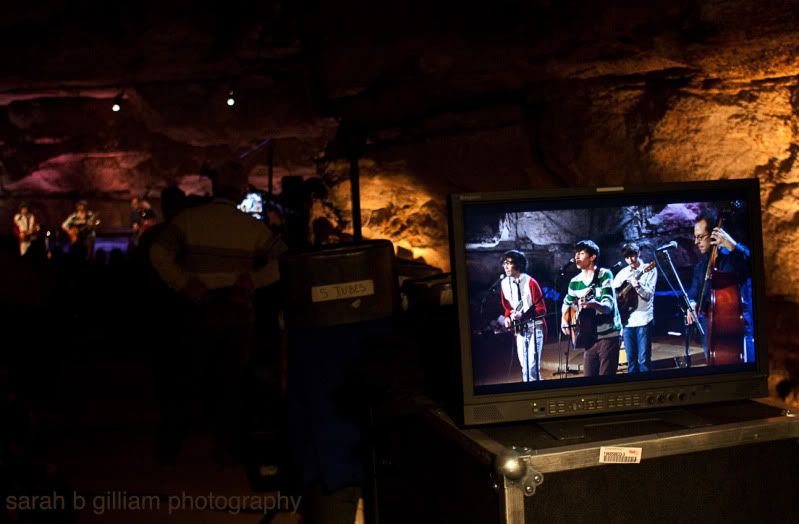 More questions, perhaps? So the show was filmed (with seven HD cameras) by emmy award winning filmmaker

Todd

Jarrell

(who personally showed me around and was awesome) in partnership with the local PBS affiliate, WCTE Cookeville.
The lighting crew were so nice and helpful (especially around ridiculously large equipment).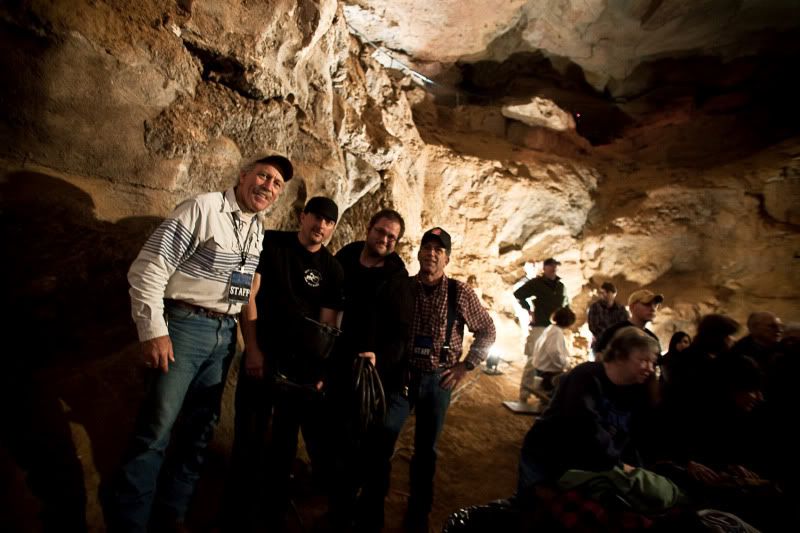 It is always good to befriend the lighting crew (not that they made it difficult). After the Farewell Drifters' set, Buddy, one of the lighting crew, said, "We haven't let anyone go behind the stage, but go on, hurry!"
Me: "Just hang on a sec!"
Drifters: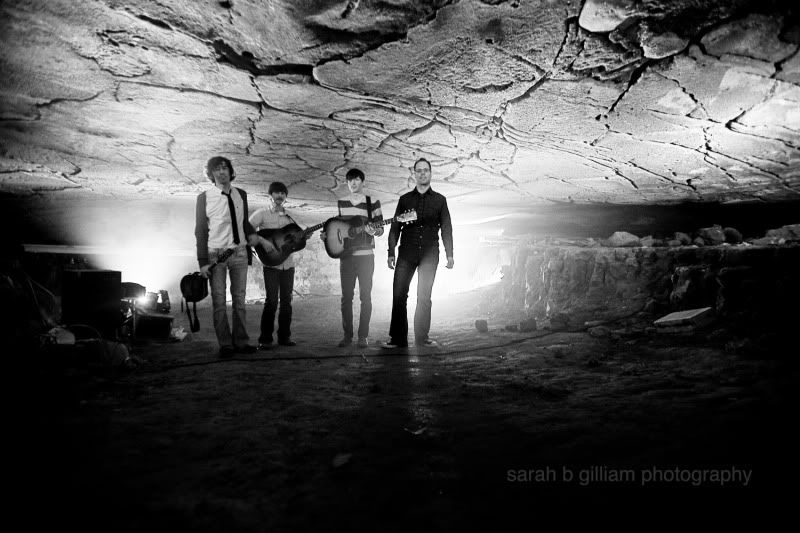 Next to perform was
Mike Farris
and the McCrary Sisters.
Mike and I walked out of the cave at the end of the show. I said, "If you didn't get goosebumps from that set, you have serious issues." He said a buddy told him last week, "If you didn't get chills, you have painted-on ears." Rest assured, either saying can be applied.
Mandolin player, John Frazier warming up in the green room (aka in an awesome cave)
Then came our friend,
John Cowan
. Now, I am already a fan, and I grew up on his music, but I have never seen the man perform live.
Oh my. You really should.