If you were looking for beautiful flowers, a trio of stringed instruments and bubbles to blow on your way out, you came to the wrong wedding.

Try indigo-blue stilettos, a Sean John suit, the Space Capones, a ceremony that felt more like entertainment and a reception that felt more like an after party.

The only thing missing from this show was a stamped hand and a cover charge.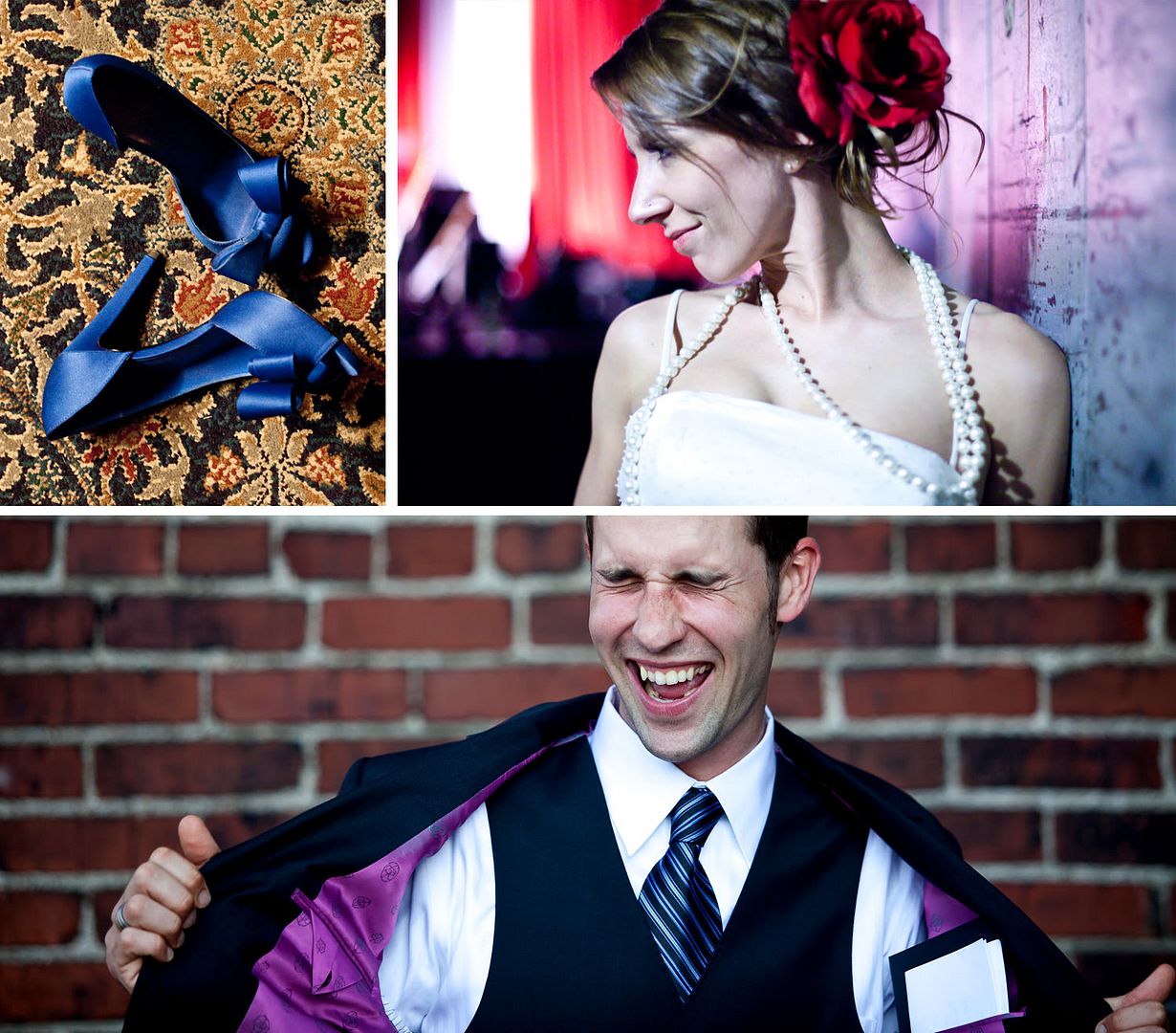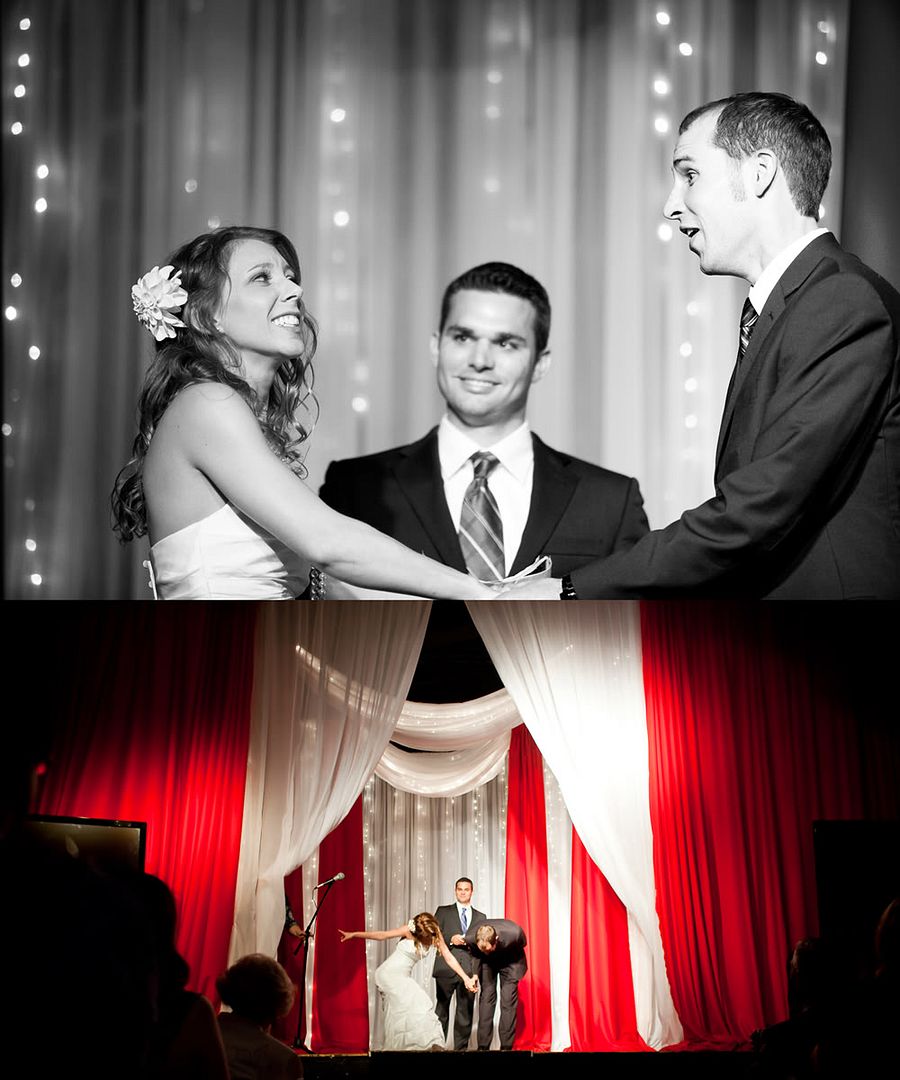 Catch your breath. There's plenty more.




Space Capones: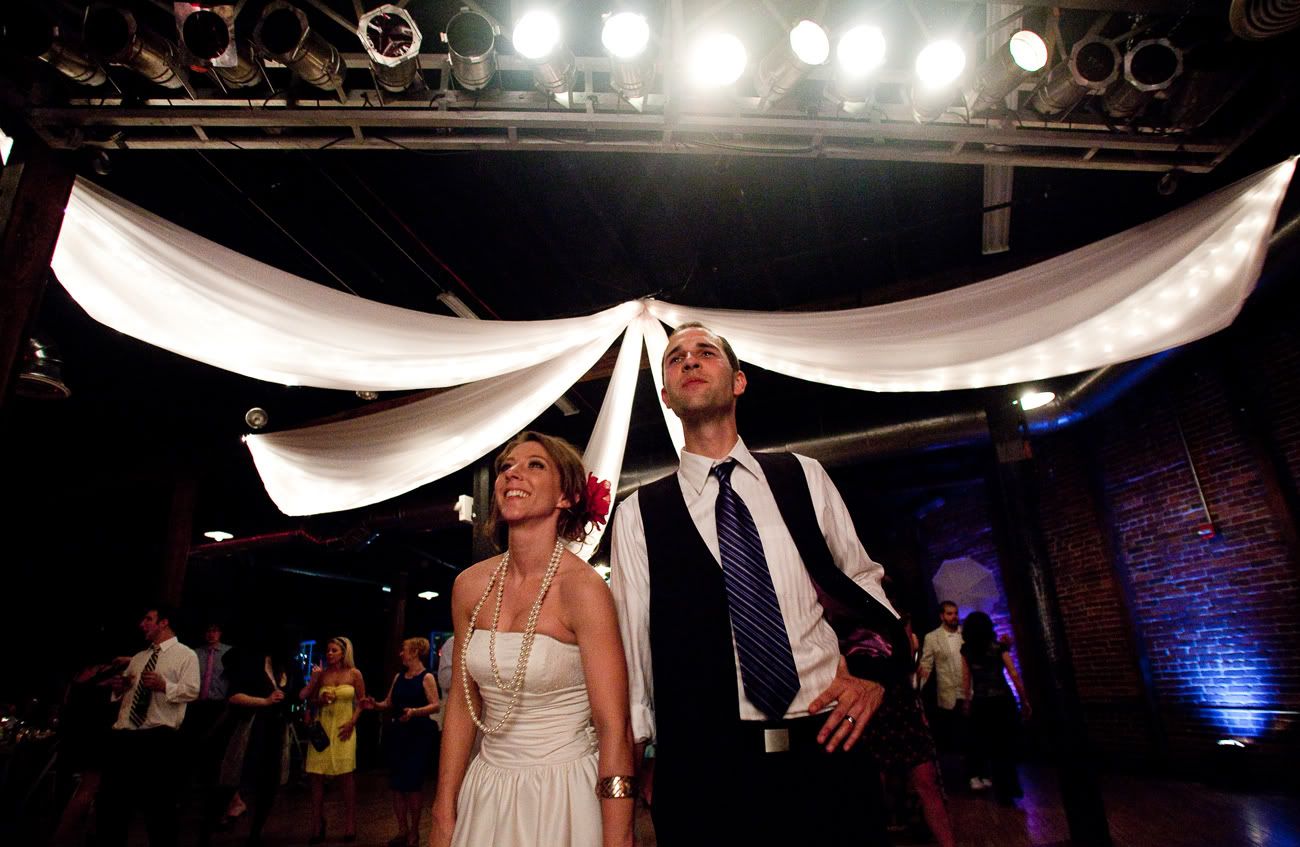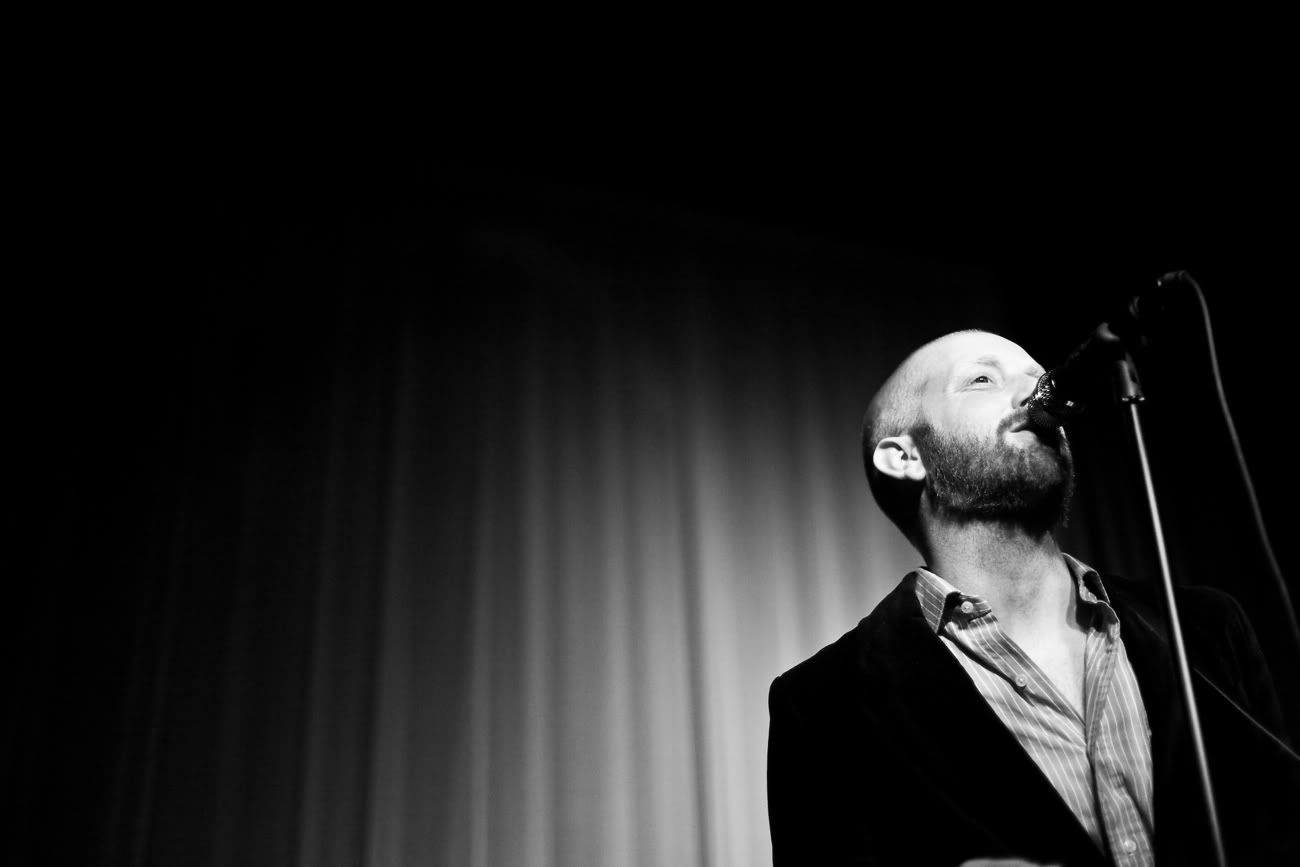 Fourth meal...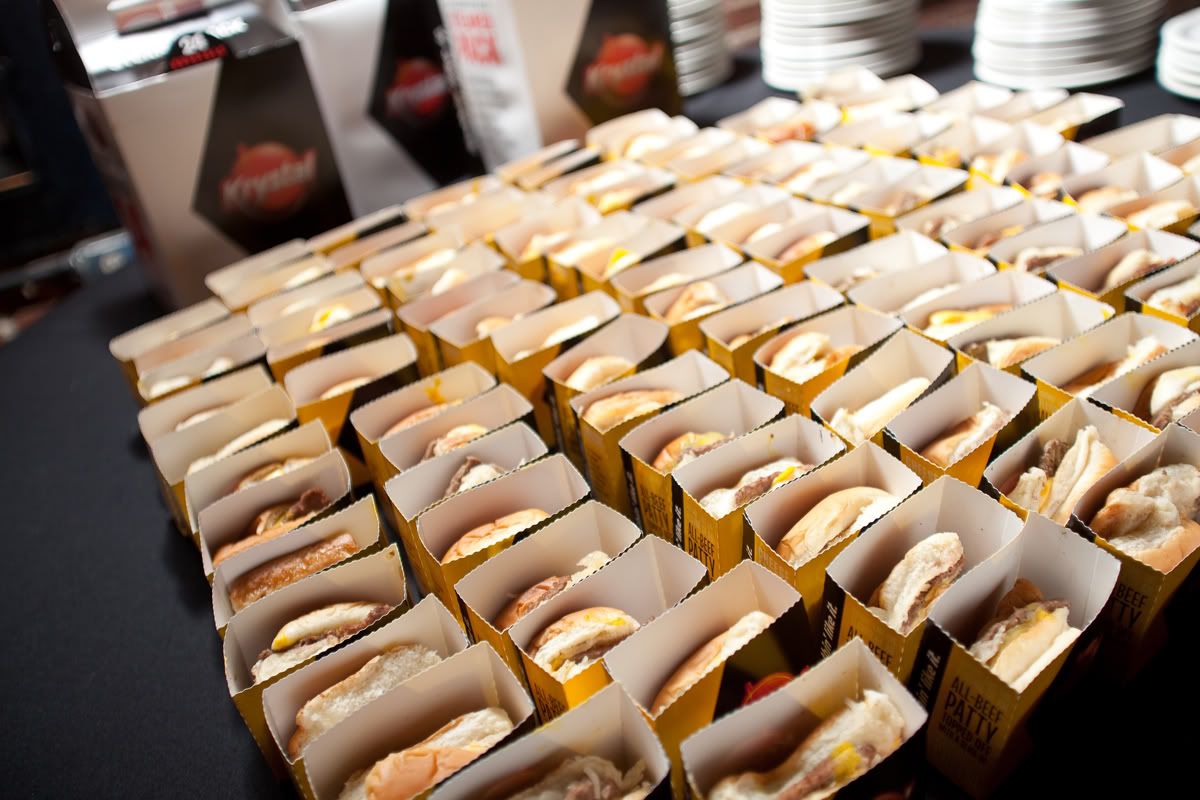 Looking for your cute party favor, perhaps in a box wrapped with a sweet bow?
Guys, your wedding was perfectly YOU. Bravo on an excellent show and best of luck in your years as legally bound ;)
Also have to give a big shout-out to my LOVELY assistants:
Melissa, and Sara Rose, thank you so much for making this look so easy :)