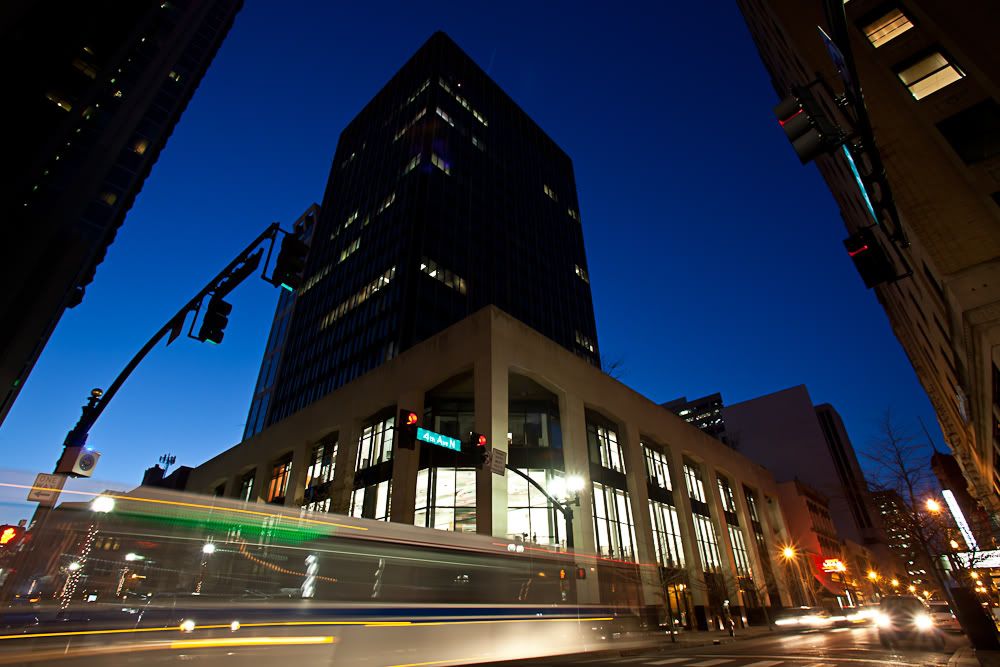 This building isn't really what this blog is about.
So, tonight I did shoot this building. It is a nice building.

It was 30 degrees and falling. It was in the middle of downtown Nashville at the height of rush hour. There was an aluminum tripod. It was cold. But I was smiling.

I was happy to be there shooting it.
There was a point to this..

Oh yes. It just feels good to love your job. No matter the work.