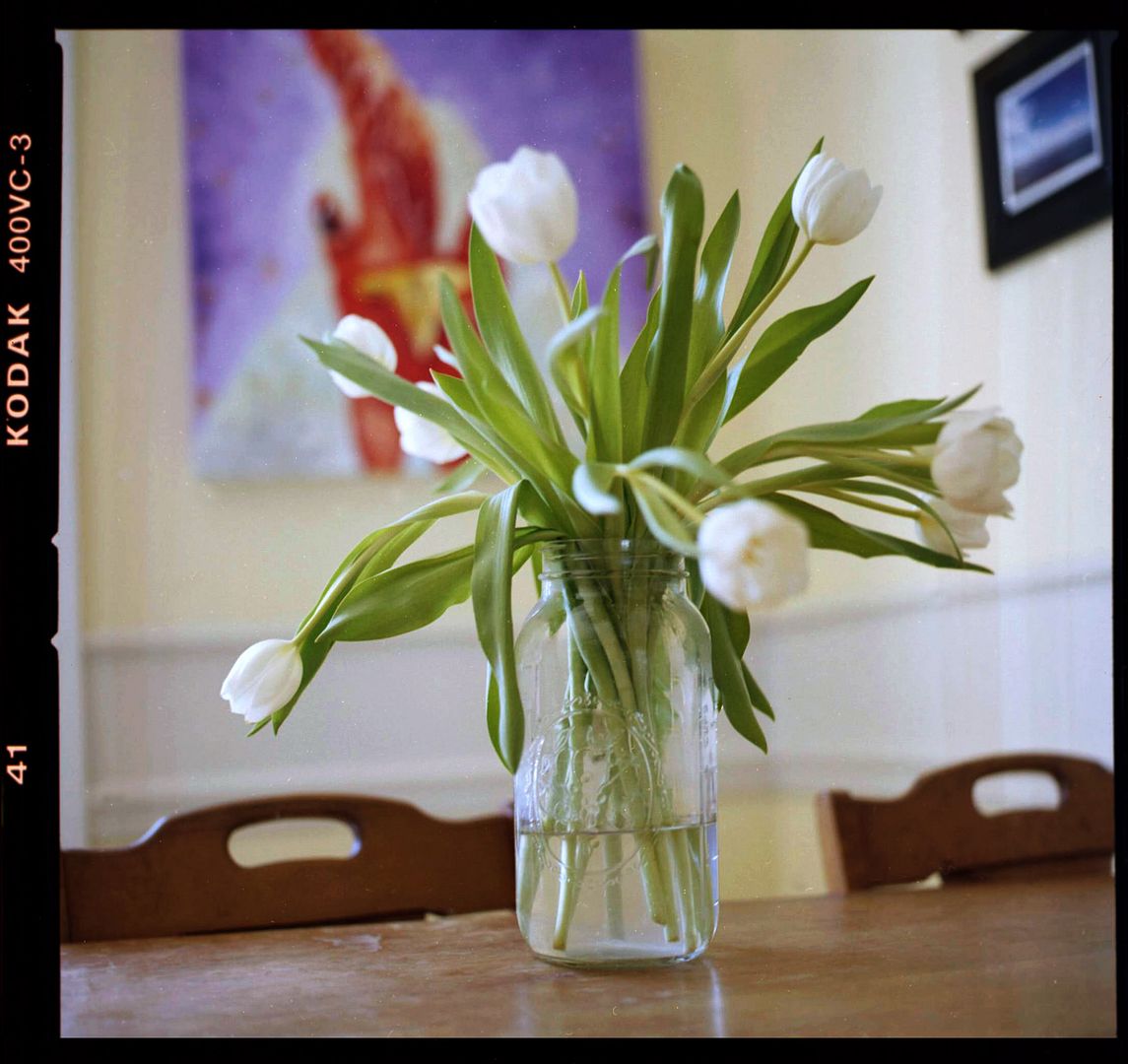 My adult ADD is offsetting the need for canned air (next purchase) but I digress to say that this is the first image taken with the new Hasselblad.
Learning the ropes of the new scanner, too, so I'm sure the color and sharpness will improve.
The tulips are from my sweet, Mr. Gilliam for no reason at all.