In the last week or so, I've been posting single, digital, test images.
And what began as a shoot with my assistant, Bailey, has kind of grown.

I figure now is as good a time as any to explain the reason behind these.
(below is the real deal film and if you're just joining us, these are the last few, digital blog posts)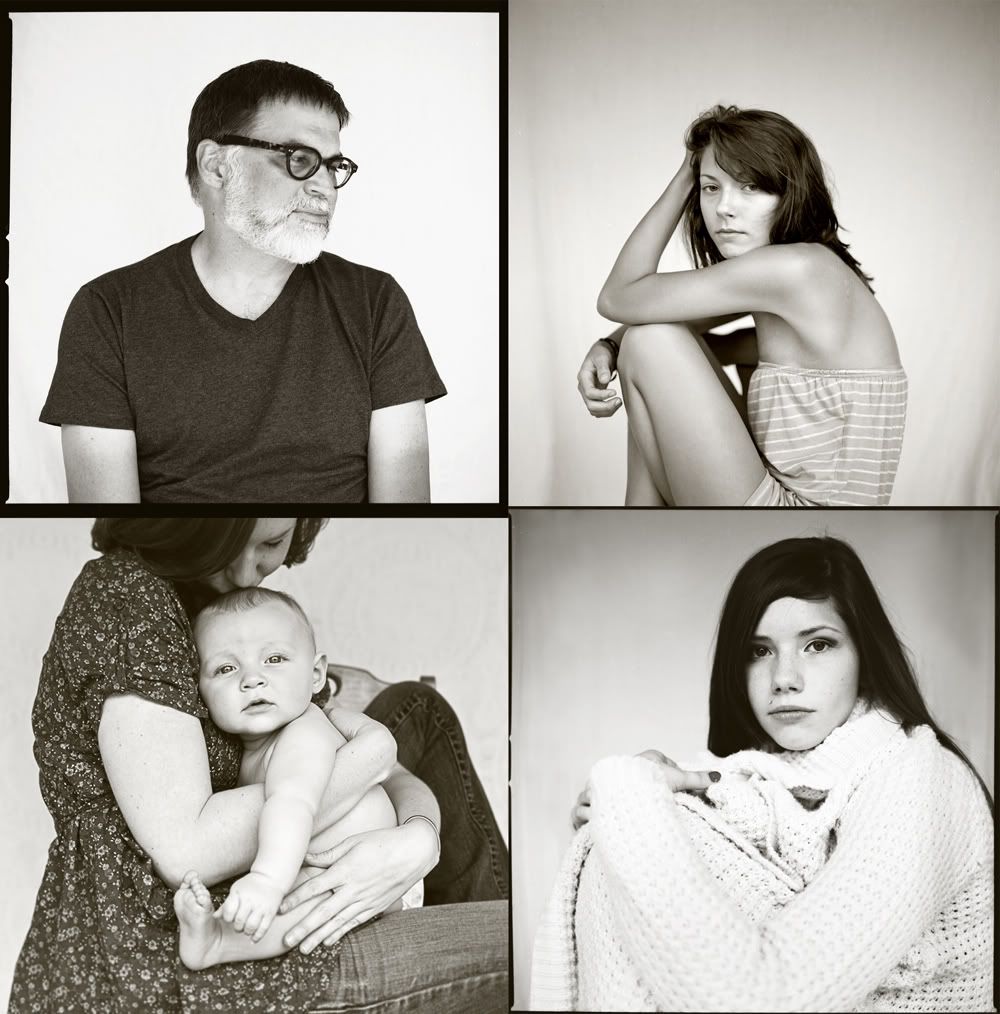 I bought a Hasselblad a few weeks ago for a lot of reasons, but one was to reteach myself, or maybe refocus myself on why I wanted to be a photographer to begin with (an ongoing process, of course).
The shot with Bailey (bottom right) was a test shot. 10 minutes max.
I wanted to start from ground zero. No lights, no equipment, no plan.
However, I needed to create a controlled environment for such an experiment.
(I mean, I'm all about spontaneous, but some things just need to be consistent)
Enter, garage studio: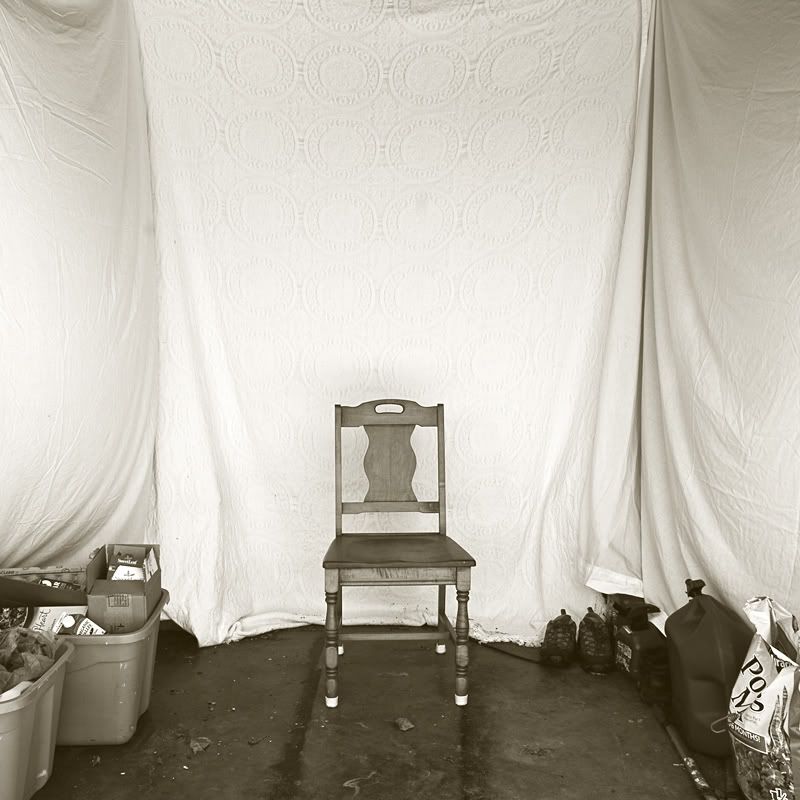 (two white bedsheets, one white blanket, one kitchen chair, four clamps)
Yes, that is our recycling, gasoline, potting soil.. you get the point.. this is a make-shift, spur-of-the-moment studio. But it is also quite versatile: lots of bounced light from yard sale, white bed sheets and white, aluminum garage door and an all-weather spot to shoot.
So, from Bailey, I called up another friend who offered up her sister (Alison, top right), and then I randomly texted my buddy, Art (top left) and finally my friend, mom and assistant, Adriane (bottom left). All of these shoots were conducted in less than 15 minutes and with only a handful of shots digitally before picking up the Hasselblad to finish the real work.
I have just a couple more of these lined up and that will conclude this little series and hopefully give me fuel and confidence to move on to another.
Thank you all for your comments with these last shoots. It's exciting to have a work in progress and even more fun to have folks cheering you on.