A few months back, I was asked by my former boss and mentor (and editor of The Daily Herald) to shoot a feature about the local hospital's volunteer services program. He told me they were going to feature my dad, who has been playing guitar in the hallways there for 10 years as a volunteer.
Of course, I was excited to put back on the journalism hat, but more so to get to photograph dad doing what he loves most and in this role as a comforter- something he is truly gifted at as a person and a father. And, the story ran today of all days- Father's Day. I'm a pretty proud daughter and his biggest fan.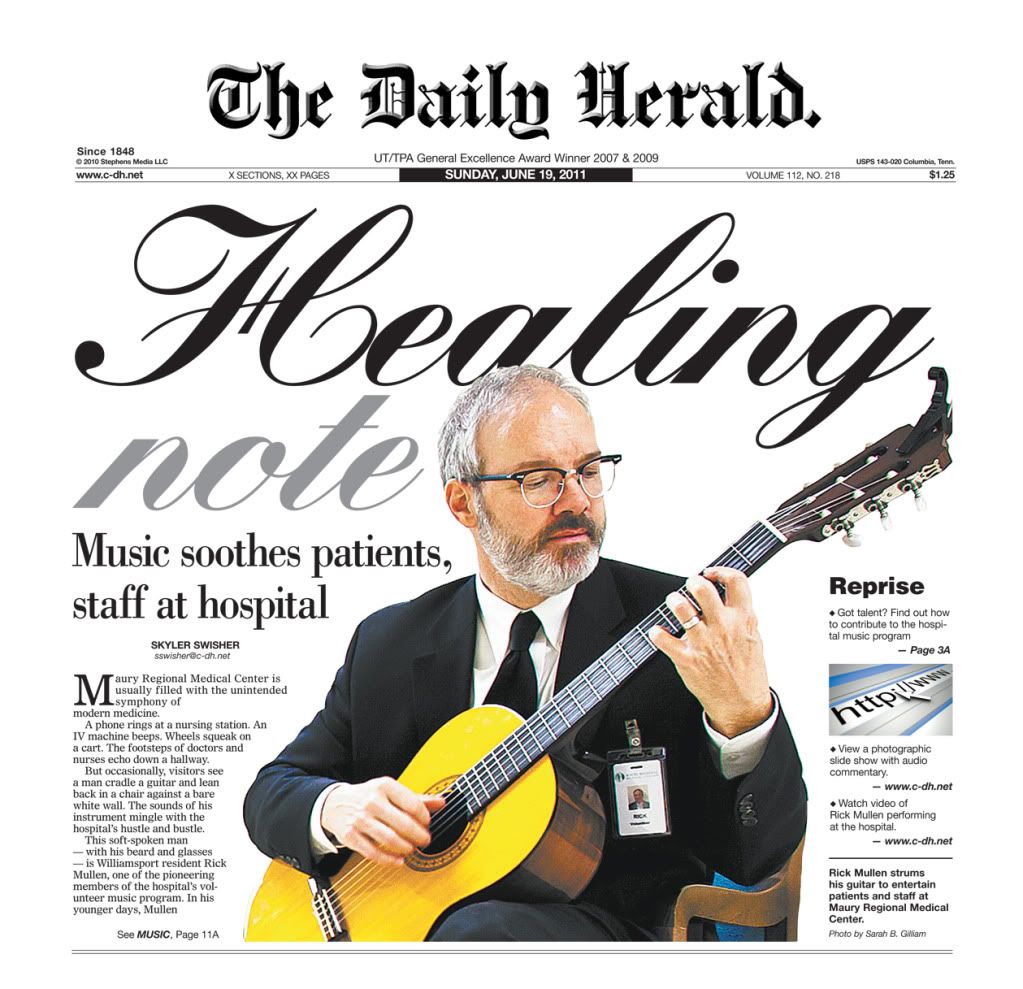 Please click here to read the full story.