When my good friend and photographer, Shea Halliburton and I first drove past the vacant, towering structures in Holly Springs, Miss., we gasped at the sight of their architecture, their ghostly emptiness and were drawn to know why these beautiful buildings were neglected.


In 1905, The Mississippi Conference of the Colored Methodist Episcopal Church founded the Mississippi Industrial College in Holly Springs under the leadership of Bishop Elias Cottrell. His objectives were to provide literary and industrial training to black youth, to train young men and women in Christian ideals, and to furnish a practical education. The school began its first session in January of 1906 and by May of that year had two hundred students enrolled.
The school closed its' doors in 1982, and the campus now lies in disrepair. The Mississippi Industrial College Alumni Association, Inc. (MICAAI) organized in November of 1999 for the purpose of saving the buildings and the 120-acre campus.
(from:

Segregation Through the Lens :

African American Schools in Mississippi before Integration

)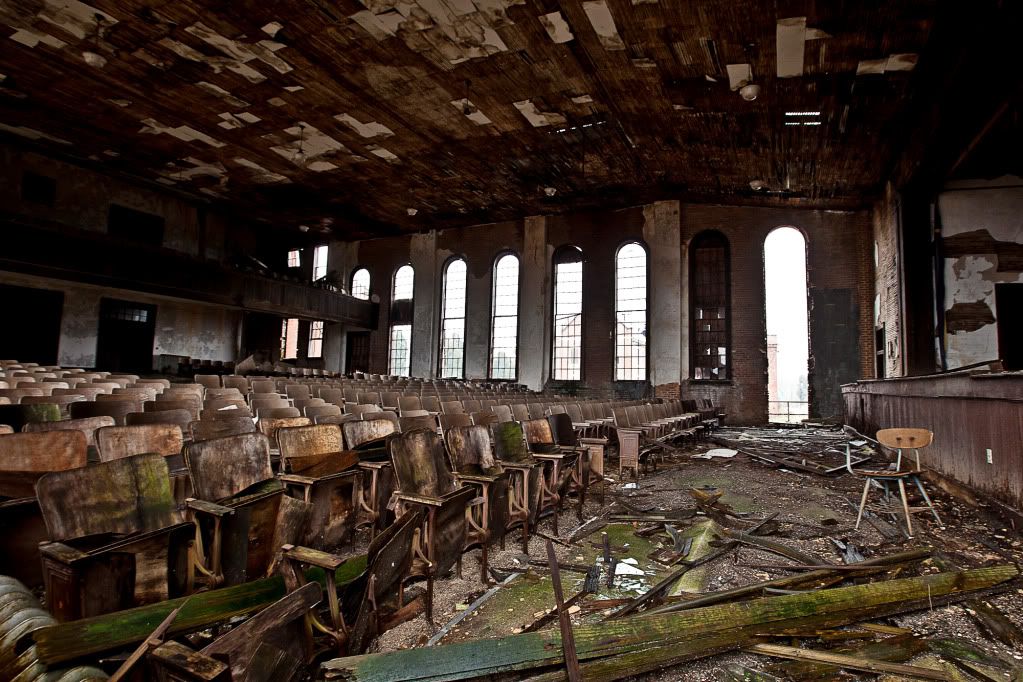 Shea, left, in part of the steel framing in the college's gymnasium, right.
So many times, we pass history on the highways and back roads, dreaming up stories of what went on there and wishing we knew more about every day life during that time.
To think we almost passed up a chance to peek into the history of this small town. Now, we have learned the importance of this college during the turn of the century and hope the associations affiliated with this historic campus will find a way to raise funding to preserve these incredible structures.